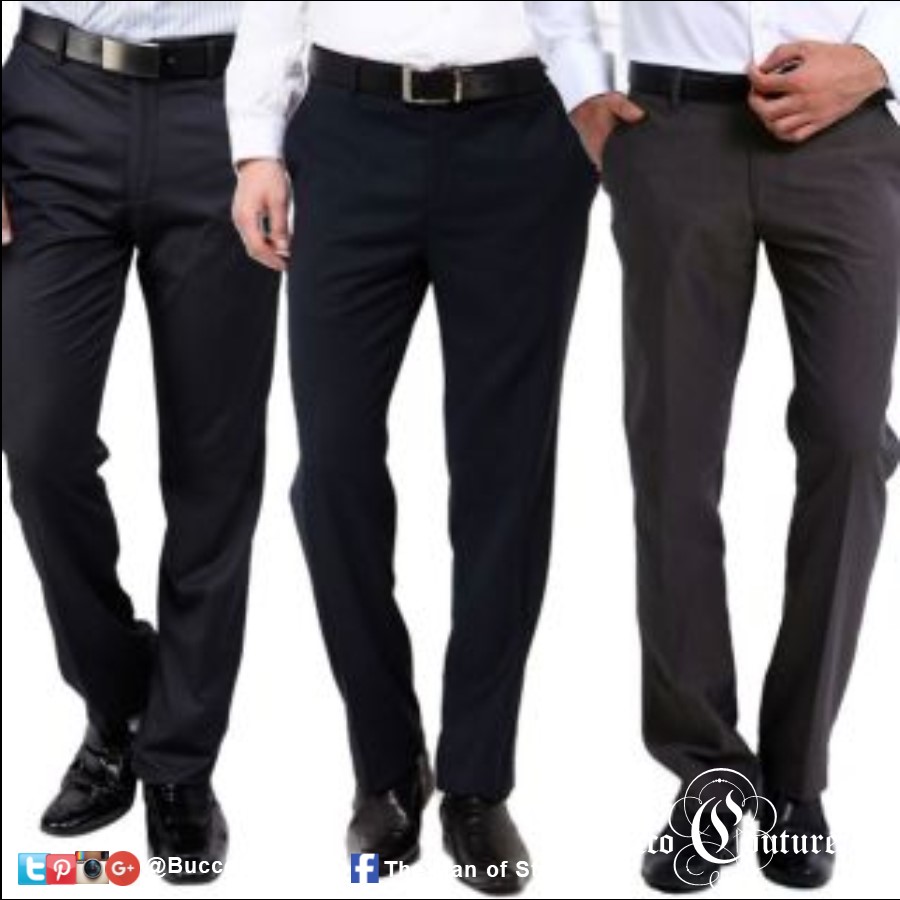 When it comes to men's fashion, trousers can be very tricky. Trousers are mostly misunderstood with different kinds of names and terms, and it is not easy to find a satisfactory fit.
Pants on the other hand blend so well and meet up with anything even when they are not the center of attraction.
If you want to look sharp and comfortable in your trousers, then you need to know the part they take and also understand your options when choosing them.
What roles do trousers play in men's fashion
Good trousers does not indicate the quality of a man's outfit. A good outfit creates attention and impresses your audience, looking at the lower part doesn't add more to it.
But on a more actual sense, trousers serve good purpose. Men put most of their important things there, like keys, phones, wallets and so on.
Good trousers are designed in a way in which the pocket carry few items without sticking out. And in Case of custom-made trousers, you can fit in all your daily items to check if there are needs for any adjustment.
The perfect trouser for men
It is very important to choose the trousers that best suit your body type. Men are of different sizes and shapes and it can be a bit tricky when finding the right fit.
The perfect trouser should go with the man's natural shape. It should be in form of a broad waist that gets narrowed on its way to the ankle.
And at the same time, a trouser should not be too tight. It should be loose enough for easy movement.
If you are a modern dresser, you should remember that the distance of the waist of the trouser to the crotch is always longer. This means you have to wear it higher on the body. And in Case of a fitted pant, it should not fall off from the body on its own, even when you don't use belt.
Plain and printed pants
Most fashion designers can't really make up their minds when it comes to pleats. They are always going in and out of it, only to return back to it. The thing about pleats is that you have to understand their purpose in a garment.
Pleats are not necessary in a trouser but most men always find pleats as the best option because they look more comfortable in it.
Let's not forget about trouser cuffs
Each ankle of a pant always have a small band known as cuffs. Trouser cuffs, just like pleats are not necessary, but most men find it as the best option. It helps to add weight to the garment.
Trouser fabrics and colors?
You can see most pants in woolen blends or woven wool.
A gray trouser is still the best as it goes with almost everything. Navy blue is almost the Same as Gray while black and brown are mostly for casual office wear.
You now have good knowledge on how to choose your trouser when next you go for shopping. And always have it in mind that pants can be long, just make sure the waist and leg fit perfectly. We have different body shapes, so you can try different sizes and types till you get your perfect size.