Bespoke
Bespoke garments are individually patterned to your unique shape and hand-crafted to enhance your every feature. As a result, you get a perfect fit that commands attention from everyone around you.
In the tradition of bespoke tailoring, patterns are designed from scratch for a client based on their exact measurements. This differs greatly from the cookie-cutter process of ready-to-wear which uses standardized sizing to fit the masses, or made-to-measure which is produced to order from a block pattern. With bespoke, you choose your preferred styling from the lapel to the pockets to the number of buttons. The material is basted, which means it is stitched together, as opposed to being fused (glued). As a result, you get a high-quality garment made from the finest materials that will last for years.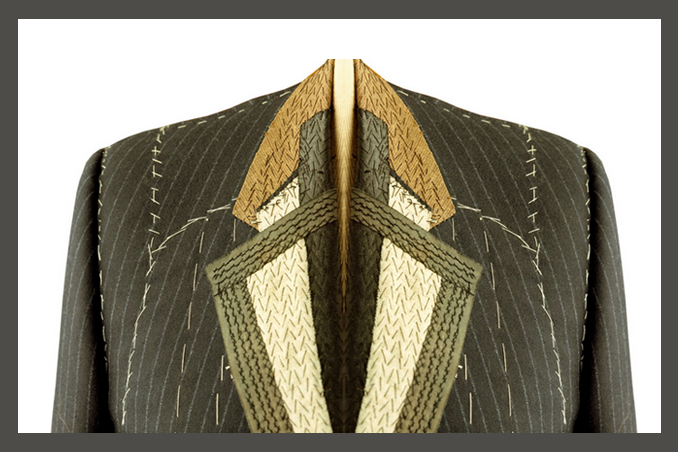 Once the basted suit has been assembled, a fitting will take place to make any final adjustments to the construction. Our master tailors will then make the finishing alterations and the suit is pressed and delivered upon completion.
Upgrade your look to the status you deserve and treat yourself to a bespoke suit today. All our bespoke suits are proudly made in the USA. For your personalized appointment call us at (855) 53BUCCO.